Join thousands of business leaders at DES2022
Visit the world's leading event dedicated to Digital Transformation
Digital Enterprise Show is an event that you cannot miss! Get ready for the challenge of digitally transforming your business and becoming a leading player in the new digital economy. Discover the latest technology from top tech companies showcasing the latest innovations to help you be more competitive in your industry. Take advantage of the skills transition and unique networking opportunities to discuss with your peers your vision and the challenges every organization faces these days.
Tech Solutions for Top industries: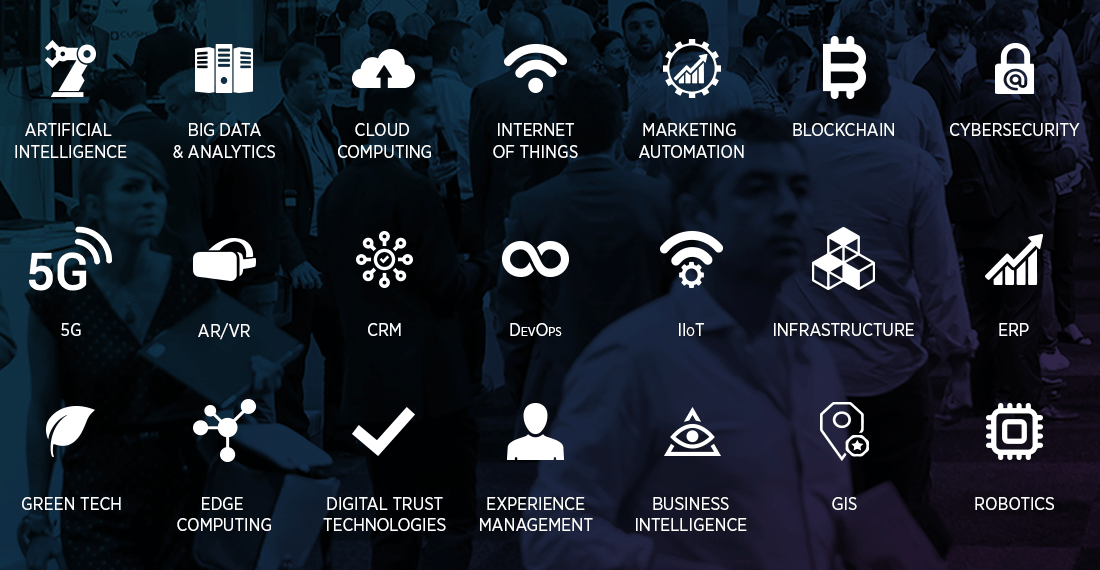 The most disruptive tech solutions for key industries
Find out how Artificial Intelligence, Blockchain, IoT, Machine Learning, Cloud Computing, Big Data or Cybersecurity, among others, are changing the fundamentals of the business and how they can transform your company, improving the customer experience, optimizing the management of operations and promoting new business models within your sector.