DES2023 Welcome Party
Enjoy the music and have fun networking as a local – Tuesday 13th June, 2023
This year at DES we prepared something special. After an intense day full of activities such as hundreds of conferences, Partner's presentations, the Opening Ceremony and B2B meetings, it is time to party! We invite you to an amazing experience and traditional Spanish tapas and beer.
Start: 13th June, 2023 – 8.30pm
Place: Terraza El Balneario (Calle Bolivia, 26, 29018 Málaga)
Access only for DES 2023 accredited participants.  If you do not bring your accreditation, you will not be able to access the Welcome Party.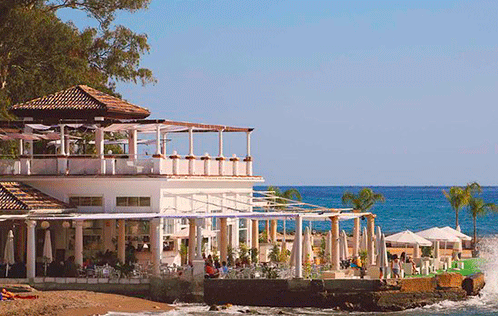 A part of Malaga
El Balneario de los Baños del Carmen opened its doors on July 16th 1918. It was an innovative project for these times since unlike other resorts like Diana, The Star and Apollo,  it was open to the sea and exposed to the sun, as like as the trendy San Sebastian and Santander.
It was a huge success and the project kept growing with a pier, a restaurant, an open screen to play movies from the shore and the first tennis courts in Malaga.
Now, after decades of decadence, El Balneario wants to keep back its former glory to be what it has always been, the reference of the entertainment by the sea.