Technology to fight Covid-19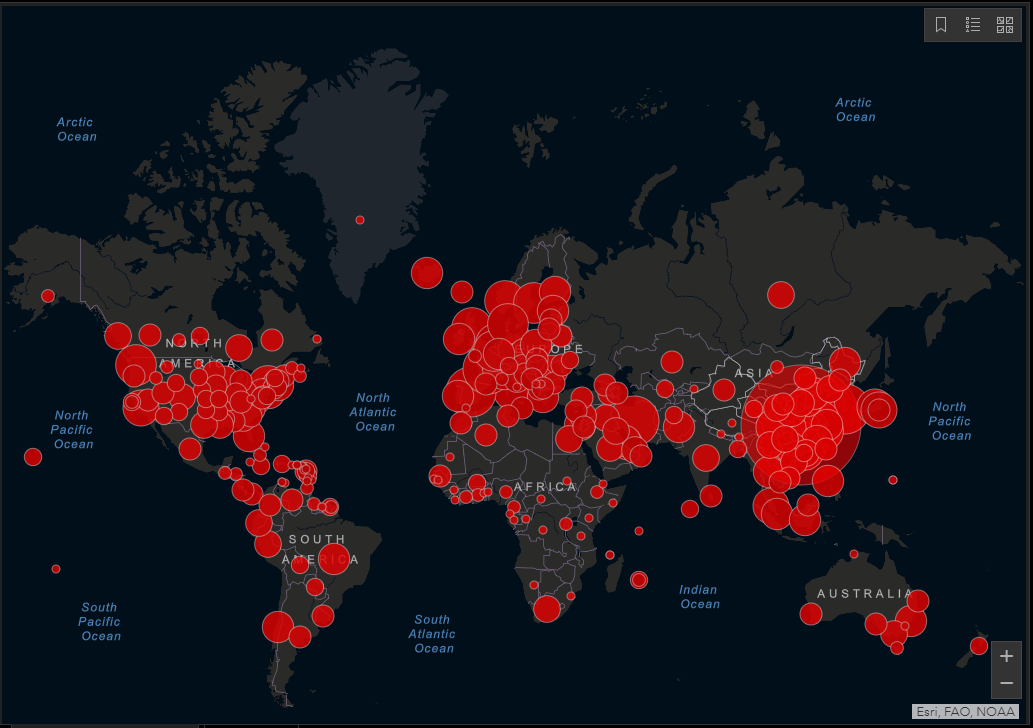 We are living in an unusual situation due to the Covid-19 crisis. We all have to stay at home in order to protect ourselves and the other from this virus. But in this situation, technology emerges as a solution in these difficult times. Teleworking has become the only way to continue working and doing business. Is the case of the employees of DonDomino, that are working from home to attend al their clients' needs. But also there are companies that are used to work from home, like T-Systems, partner of DES, who had already implemented teleworking in their business culture. And to help companies to implement telecommuting easily, Factorial offers tips and advice in RRHH management.
More than 300 technology firms present every year at DES their most innovative solutions to promote digitalization between companies. Firms that, these days, are offering their technology to fight Covid-19. Is the case of Esri España, that has launched a GIS app to monitor in real time coronavirus evolution. The app shows data of each territory in order to see easily the most affected areas by the pandemic. A solution that is being used by the World Health Organization as a source of information.
Another example is IBM, also partner of DES. Thanks to its supercomputer, IBM Summit, scientists of the Oak Ridge laboratory, in the United States, have simulated 8.000 components and identified 77 molecules of medicine that might be a cure for Covid-19. Mastercard, together with The Bill & Melinda Gates Foundation and Wellcome, have committed up to 125 million dollars in seed funding to speed-up the response to the COVID-19 epidemic by identifying, assessing, developing, and scaling-up treatments.
With the aim that citizens could examine their own Covid-19 symptoms from their homes, Ferrovial, Telefónica and Google, together with other technology companies, have created the app AsistenciaCovid19 for Madrid's citizens. HP, together with Leitat and Consorci de la Zona Franca, have created the first 3D printed respirator for the hospitals. SAP has given free access for 90 days to its commercial network so buyers around the world can find suppliers that cover their supply needs.
Other companies such as Telefónica or Huawei have made donations. Telefónica has given half million euros to help homeless people, while Huawei's president has donated a million of face masks to the Spanish authorities. Also, Banco Santander has launched a Línea ICO with 400 million euros destinated to the most affected economic sectors by the lower demand due to Covid-19.
Moreover, IFEMA – Feria de Madrid, where DES takes place every year, has become a provisional hospital with 5.500 beds to attend the growing number of people infected by coronavirus. A lot of initiatives that the partners of DES are doing to fight Covid-19. ¡Thank you all!