Predictions 2021 by Globant: An explosive mix of innovative technology and new business models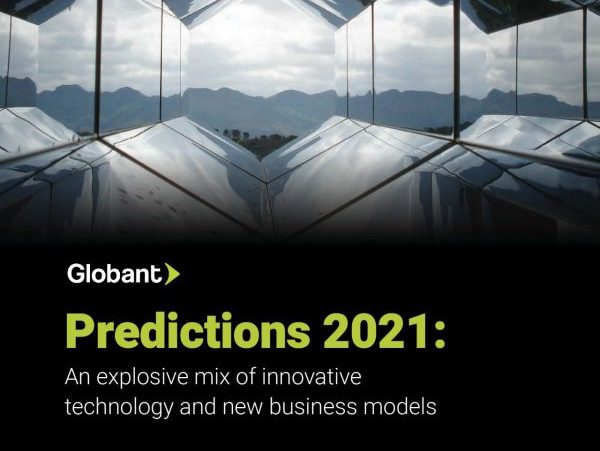 2020 sets the stage for a decade of unprecedented changes. 2020 has been a year that saw the speed of change increase by factors no one could have expected back in January. Businesses pivoted literally from one day to the next like never before. Organizations set aside hesitations and made bold decisions focusing on innovative technologies and strategies to respond to the crisis. Having done it all year to ensure survival, we expect to see businesses continue to move fast and implement decisions at lightning speed.
According to a research lead by Gartner showed that organizations are moving many IT automation technologies from evaluation to deployment as they prepare to respond to the rapid pace of digitalization. In 2020, 45% of all IT automation technologies are in deployment with the remaining 55% in pilot.
IDC's research says 65% of global GDP will be digitalized by 2022, driving $6.8 trillion of IT  spending from 2020 to 2023.
So what will we see in 2021? Globant has created the report 'Predictions 2021: An explosive mix of innovative technology and new business models'. In this report, Globant's top executives weigh in with their predictions for the next 12 months and beyond, based on thousands of hours of work and constant discussions with our clients around the world.
These are:
There will be a surge in new, ingenious, and transformative business models.
Creating a high-performance work culture will require new skills and tools.
Powerful, holistic experiences will differentiate those businesses that survive and thrive, and those that die.
The rise of resilient, yet adaptive, organizations.
Businesses will shift to hyper automation and adopt tools to dramatically accelerate software development.
We hope these predictions will provide you with insights and ideas to build the foundation for long-term success.
Download the white paper to discover more about what's in store for 2021.
Author: Globant