Email marketing trends that will help you to increase your billing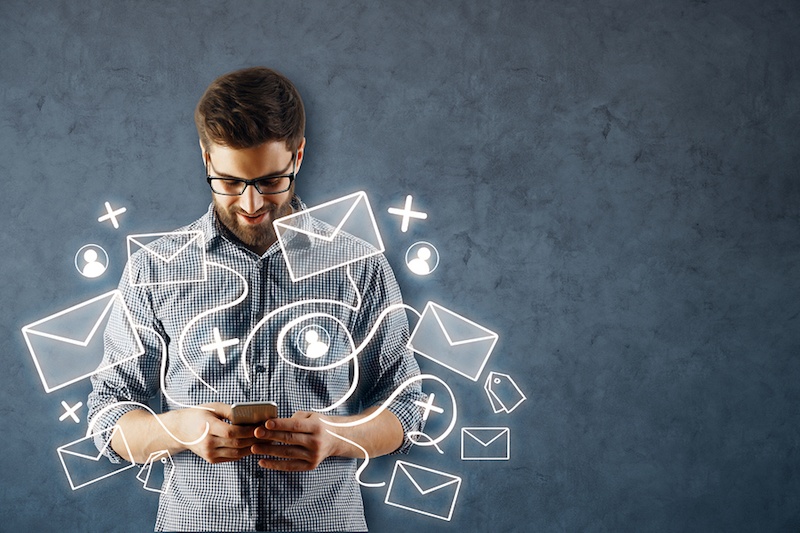 If quality, relevance and automation do not fall within your email marketing strategy for next year, be prepared for 2019 to be somewhat frustrating and with few and not very good results. Or pay attention to our list of Email marketing trends and start increasing your billing.
Use blocked content to increase the list of contacts
This is one of the most returning email marketing trends. What you have to do is to offer limited content. Content that will be blocked for not registered users.
This brilliant strategy is a favourite of digital magazines. They usually allow the user to read a certain number of articles per month, but once that limit is exceeded, no more content is available.
You can use this same strategy in your business. Here are some examples of content you can block: specialized guides, promotional codes, online courses, a bank of images. And all you ask in exchange of all that content is… Just an e-mail address.  So with the simple subscription to your website, your users get unlimited access. This will grant you a much bigger contact base for your email marketing portfolio.
The only thing you have to make sure of is that you don´t deceive your users. meaning, you will have to work hard on creating valuable content. Your blocked content needs to have great value and a very high quality. If the reader gives us his currency and we only offer a short article with no interest, obviously, he will want to unsubscribe from our list of contacts and surely never want to return to our brand.
Super personalized email marketing
We include this in our list of email marketing trends, but it is not actually a trend. Read the following paragraphs more as if they were describing a commandment. Users, customers, need to feel special. Each and every one of them needs to feel you are treating him like an individual. If you still use default templates for your shipments, you are missing opportunities.
Personalizing emails can be a costly task if you do not use the appropriate email marketing tool. But once you have one, you will be able to carry out the email editing to the smallest detail. Even starting from a template, everything becomes easier. Adapt the subject, the content, the images … you can customize absolutely everything. And you must do it.
How do you get the information that will allow you to create more personalized emails? Well, asking. Use simple and direct questionnaires on your website that allow you to get the answers to better segment and make more personal emails.
Give humanity to your content. It will make your contacts feel much more special and it will also reinforce the bond that unites you.
We can affirm that email marketing trends are going to become more and more important for companies throughout next year.  Actually, emailing has not stopped evolving year after year, and adapting to the type of marketing that users request.
Do you want to keep up to date regarding the digital world? Keep reading our blog!