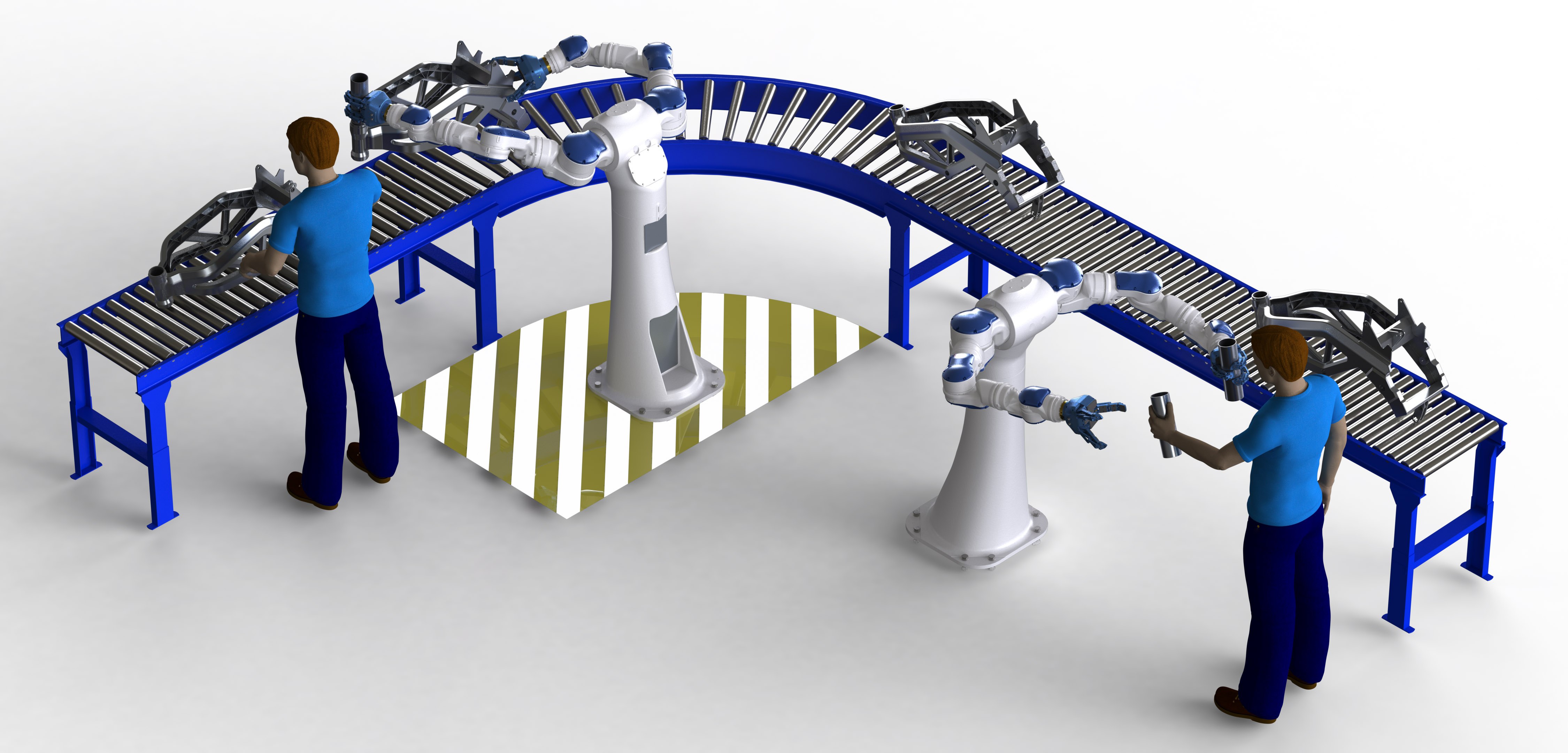 The rapid advancement of robotics will permanently change the world, just as the Internet has already done so. Nowadays, robots are a key element of Industry 4.0, providing answers, with new methods of production, to the main issues of our times. The Internet of Things, Industry 4.0 and Intelligent Production, The name varies internationally, but the central idea remains the same.
In a globalized and competitive world such as the current one, the trend demands that Chilean companies are increasingly flexible, fast and efficient, without forgetting to reduce their costs. In this environment is where the concepts of Collaborative Robotics gain more and more weight. Complete digitization of network processes, innovative business models, new processes and materials will make it possible to manufacture products in a way that is much more flexible, energy efficient, resource saving and with a high level of customization.
Collaborative robots
The latest advances in robotics technology and the miniaturization of electronic components and processors, which have benefited industries as well as computers and telecommunications, have allowed the birth of a new era in industrial automation: that of Collaborative robots.
Characterized as lightweight, flexible and easy to install, they are specially designed to interact with humans in a shared workspace without the need to install safety fences. Their small size, flexibility and affordability differentiate them from traditional industrial robots and make them suitable, for example, for small and medium-sized enterprises. They offer a fast return on investment, do not require specialized technicians for assembly and start-up, can be reconfigured to operate at various points on a production line and allow companies to optimize their productivity.
Benefits for companies
Collaborative robots are not only aimed at automating tasks and thus lowering jobs, but also at improving safety and increasing productivity. They are emerging robotic solutions, for companies and different sectors that are used to improve work environments quality of life and productivity, with the ability to perform tasks in conjunction with the operator.
Moreover, the possibility of moving and relocating the robot within the plant in response to productive needs has not only aroused interest in SMEs but also in large companies, which are looking for more flexible solutions for their production lines. Far from replacing human workers, robots improve their productivity, freeing them from monotonous and repetitive tasks and allowing them to focus on more complex jobs or complete the task in collaboration with the robot in a shared space.
Easy to program and without the need to have programming knowledge, the collaborative robots are designed so that the staff of a company can program and manage them in a simple and intuitive. All these elements, coupled with the flexibility they bring to the power to perform tasks of very different type, bringing automation to small and medium-sized enterprises in a way previously unthinkable.
Safety should always be the first concern with any robotic application. Countries have different laws and regulations in this regard and some companies may have even stricter guidelines. The practitioner must take all precautions to ensure that his projects comply with these standards.