UK, Guest Country Partner 2022
The UK is a leading digital nation.  UK tech grew dramatically in 2019, securing 33% of European tech investment. Globally, the UK goes behind only the US and China in terms of venture capital investment.
With more money than ever flowing into UK tech – £29.4 billion this year, up 2.3x from last year's figures of £11.5 billion – almost £9bn of all VC invested went into startups and scale-ups outside London and the South East and the regions are home to nine of the 29 unicorns formed this year.
This regional growth took place against the backdrop of an incredible year for the UK tech industry. Tech investment grew 2.3x this year, the highest growth since 2013 to 2014 when it grew from $2 billion (£1.5 billion) to $4.6 billion (£3.5) billion.
"Capitalising on this fantastic investment across the country is a crucial part of our mission to level up, so we are supporting businesses with pro-innovation policies and helping people to get the skills they need to thrive in this dynamic industry."

Chris Philp

Digital Minister,

UK Government
The data market in the UK is the largest in Europe. Data is now the driving force of the world's modern economies. It fuels innovation in businesses large and small, and has been a lifeline during the global coronavirus pandemic. The fact that governments, businesses, organizations and public services were able to share vital information quickly, efficiently and ethically during the pandemic has not only saved countless lives but has enabled us to work from home, keep the economy running and stay connected with loved ones during a period of unprecedented disruption. As we enter into recovery, it is vital that we make the most of what we have learnt.
But the last five years have seen huge technological changes, and national governments need to respond accordingly. We need a data strategy that reflects the opportunities and challenges of our new hyper-digital world, one that ensures we weigh the priorities and potential trade-offs of data in a deliberate and evidence-based way, and, above all, one that drives growth in the UK economy and powers our recovery from the coronavirus pandemic.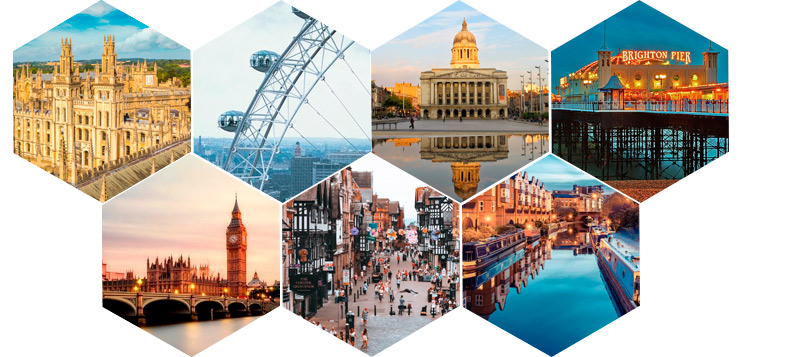 UK is the Guest Country Partner of DES – Digital Enterprise Show 2022. The event will gather high-level institutional and business agendas. And all the assistants to DES will have the opportunity to know, through different conferences, all the strategy that has turned the UK into one of the leading countries worldwide.