The benefits of the industry 4.0 and how to implement it in your business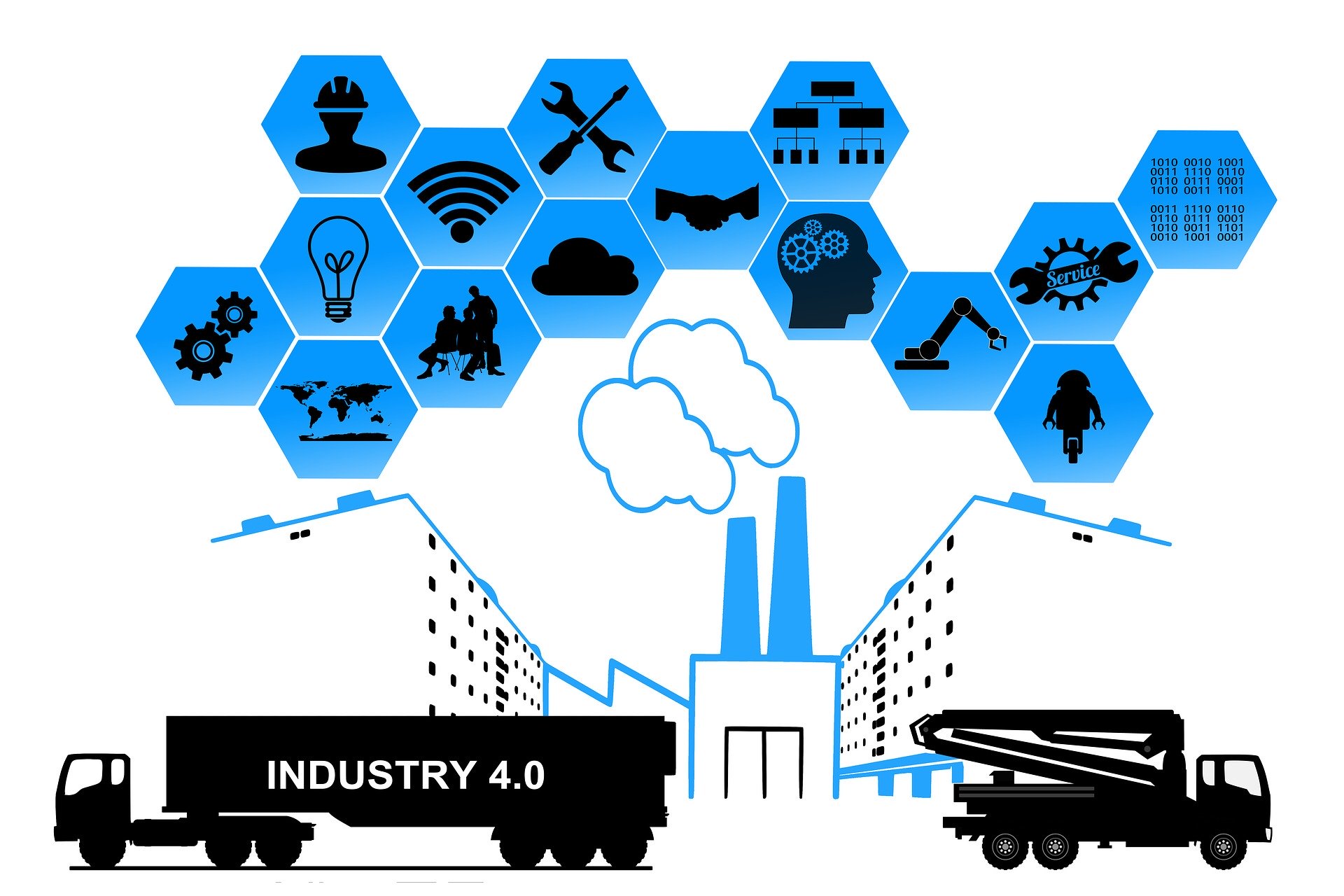 The industry 4.0 concept refers to the digital transformation of the industry, integrating and digitalizing all the industrial processes that define supply chain. Industry 4.0 is characterized by adaptability, flexibility and efficiency that covers customers' needs in the actual market. In fact, industry 4.0 uses digital technologies in order to react faster to market changes, offer more personalized products and increase operational efficiency.
Which are the benefits of the industry 4.0?
More productivity and better resource management.
More efficient decision-making process based on real-time information.
Optimal and integrated production processes.
More flexibility in order to achieve mass-production and personalized production in real-time.
Direct communication between clients and organizations. This leads to knowing better your clients' needs.
Reduce manufacturing time.
Reduce the percentage of imperfections, because you can test prototypes and optimize assembly lines.
With all of these benefits, you can't ignore anymore the need to become an industry 4.0. But, how implement it in your business?
1 – Establish an industry 4.0 strategy: The first thing to do is evaluate the actual digital maturity and establish where we want to be, fixing objectives to achieve it.
2 – Start with pilot projects: Implement pilot projects can help to establish a concept test and demonstrate the business value.
3 – Define what we need to achieve the objectives: Based on the pilot projects' results, we can define the abilities required in order to achieve the objectives and elaborate a plan to develop it. For instance, implement an agile and functional IT infrastructure or hire specialized employees.
4 – Knowledge in data analysis and information: The success of the industry 4.0 depends on the ability of using data and real-time information analysis to adapt the product to the customers' needs.
5 – Establish yourself as a digital company: The transformation to an industry 4.0 will involve big changes in the enterprise. For that reason, it will be necessary to establish a clear leadership and promote a digital culture.
6 – Adopt an ecosystem perspective: At the end, the main purpose is to develop complete products or services for the customers, sometimes in collaboration with other companies or innovative startups.
With these six steps you will successfully implement industry 4.0 in your business. But to be ready for all the changes that brings digital transformation, it is a must to understand the specifics of industry 4.0. At DES 2020 you will find an Industry 4.0 Forum, with an extensive program of the latest relevant industry topics, and an exhibition area where top companies will show use cases and success stories. Take advantage of it!