NEXT IS NOW!
The innovation continuum
For the first time ever, we see that most organizations have an enterprise-wide digital transformation strategy.
Becoming a more digital enterprise starts with a clear scope of ambition, it's not the same to leverage digital technologies just to improve current business models than to create net-new products, services and models.
Digital Transformation isn't a new imperative for business leaders. But not everybody has understood that Digital Transformation is a continuum where accelerated innovation is crucial to go beyond traditional concepts and to create transient competitive advantages.
Leaders, digital incumbents and innovators live in a relentless search of new paths to win: capturing opportunities fast, exploiting them effectively, creating engaging experiences for all stakeholders, and continuing the quest of what's next. To be in the leaders pack it's mandatory to assume that NEXT IS NOW, which implies that what works now doesn't necessarily guarantee the company's survival in the future. It's not just about outperforming less digital competitors, but building resiliency, the ability to adapt to adversity and changing market conditions, our new normal. Create a vision for the future and steadily build the capabilities—technological and human—that let you achieve it. It's time to implement agile ways of working, transform operating models and deep dive into your technology stack transformation to speed up the twin transition —green and digital— to enhance transformation and spur new opportunities.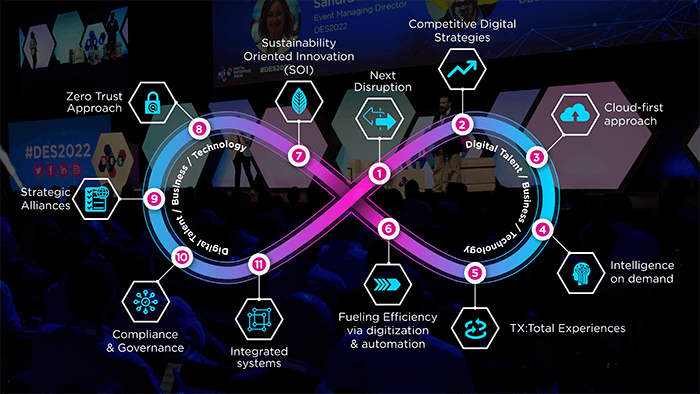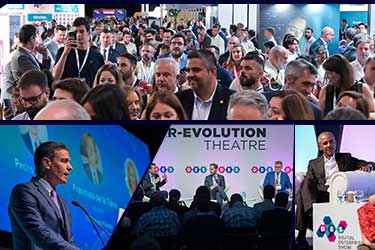 Don't miss DES2023 to keep an eye on new technologies, ecosystems, and partnerships — in areas such as AI, Multicloud, Cybersecurity and the Internet of Things— to bring business and tech sides together and to lead the transformation from the top.
DES | Digital Enterprise Show brings together the best experts to spur the identification and creation of business and professional opportunities for 3 days in June at Málaga, Spain. The myriad of conferences, the exhibition area and the many networking possibilities equally attract top executives, decision-makers, transformers, innovators and entrepreneurs from the private as well as public sectors. The range of presented innovations, the different discussions topics and formats, along with the international mix of participants from around 50 countries stimulate knowledge transfer, inspiration and success stories sharing