Position:

Senior Business Developer - España
Company:
Qonto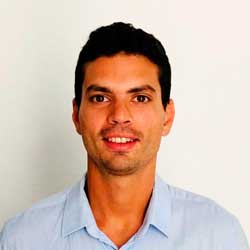 I am a fervent believer in the transformative power of fintech and neobanking. From an early stage, I recognized the immense potential of these sectors and became captivated by their ability to reshape the future of finance worldwide.
Driven by this strong inner feeling, I started working in this sector more than 5 years ago developing technology in finance. First, in the real estate sector, promoting alternative financing in real estate projects, and then, in this promising scale up that wants to be the "all in one" financial solution for all types of SME/ companies.
I see myself as a catalyst for change, driving the growth of these sectors and inspiring others to join the movement. Through unwavering dedication and a forward-thinking mindset, I aim to make a significant contribution to the global evolution of financial services and shape the industry's future for generations to come.