15 DIGITAL MARKETING TRENDS THAT ARE SETTING THE PACE IN 2019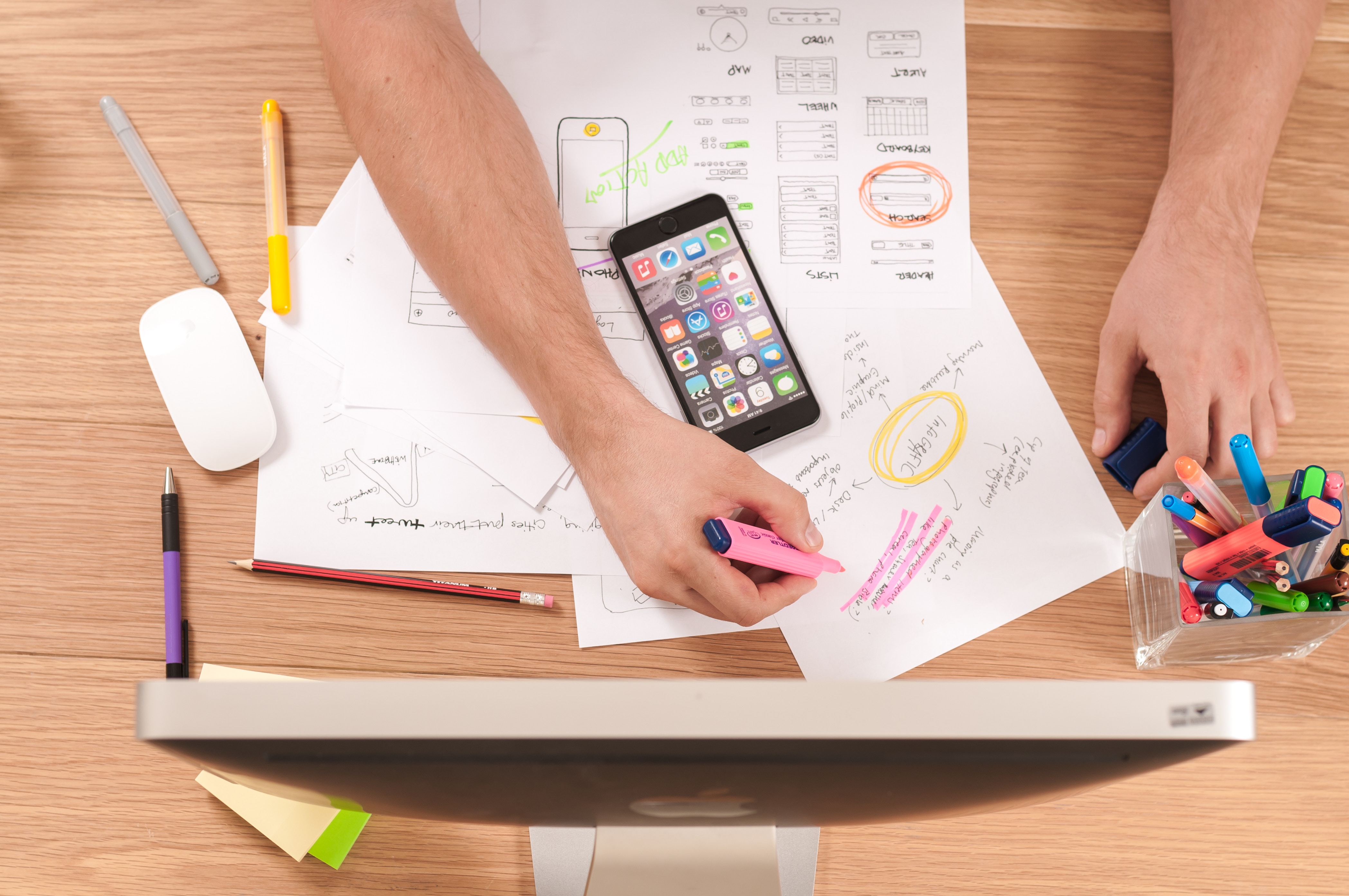 It's already May. That means we need to recap and take a look at the digital marketing trends that really create business opportunities for companies and brands in 2019. We will tell you all about it from Cool Tabs, your Social Media Marketing platform!
Digital marketing trends that are setting the pace
Content Marketing: content is King
If you own a brand, surely, you've already realized that clients demand quality content that helps them when making purchasing decisions and that just makes their lives simpler! That's why  it is essential to create content  that really differentiates your brand, as well as attends to  your consumers' needs.
It's not only about selling your products and services or sharing information about them to get more conversions: you need to favor your client's feedback through a two-way conversation. That's why brands are creating dynamic marketing strategies and adapting them to their different buyer persona and channels. It helps them to achieve their goals, which include increasing traffic to their website, capturing qualified leads and increasing sales.
In order to make dynamic marketing strategies, these two actions are the key:
Try to really know your audience. Analyze, segment and be up to date with their needs.
Analyze the actions of the competitors so you can choose those that can really differentiate your brand from others.
Social Listening and Analytics and Brand Monitoring on social media and websites will help you do this.
2. Mobile First: Smartphones as principal devices
The biggest majority of users access the Internet and even purchase products and services through their cellphones (92%). That's why this is definitely one of the digital marketing trends that is here to stay.
Using smartphones means that users may access content from anywhere and at any time, and they search for quick and clear content, because session time is also shorter. Their attention is usually not great, because they tend to multitask while using their mobile devices.
We do not mean, exclusively, to have a responsive website. The change of device entails a change in consumption, so brands should base part of their strategy on mobile marketing.
3. Fast Content: Quick and effective
This is a digital marketing trend that is related closely to mobile internet consumption. Brands must be able to supply  users with their preferred type of content; fast content. Sometimes this is ephemeral content through, for instance, Instagram or Facebook Stories. The goal? To retain our audience and increase their loyalty.
Which are the main characteristics of this kind of content? The ability to synthesize, the originality and the capacity to segment and personalize the content. Tools like email marketing or ads will help you to be precise and increase your engagement. This content is fast, but also interactive, and must leave a mark in our users.
4. Video Content: Gold medal
This is another digital marketing trend which is been trending for years but has won the gold medal this year when it comes to content formats.
It's not only about creating fun video content. The key is to be able to transmit your message in the most effective way and even humanize your brand. Providing content as a product presentation, a review of an event, a blog post or a tutorial in video format is very important. Videos generate engagement and interactivity and improve SEO.
What's one of the most effective tools for videos? Besides YouTube, which is the most adequate social network for this kind of content, Instagram Stories and Instagram TV have also become highly influential. These tools have really impacted audiences and have allowed many companies to make Call to Actions that really work and stand out.
Furthermore, thanks to streaming television and the programmatic purchase of advertising, a scenario full of opportunities has been created, and platforms like Netflix or HBO that provide VOD (Video on Demand) are the proof. 
5. Social Commerce: Your purchases through social networks
As mobiles have become the preferred navigation tool for the Internet, you will find it easy to see how Social Commerce is becoming an increasingly accepted digital marketing trend. Social networks have made the most of this by implementing or improving this kind of tools.
Instagram Shopping is a wonderful example of the kind of success that Social Commerce can achieve. Facebook or Pinterest also favor this trend through their CTA buttons or hyper personalized markets. There are also social networks that directly promote the purchase of certain articles, like 21 Buttons. More and more celebrities and influencers are starting to use this channel to show their looks, which users can directly buy in just one click.
Social networks are not just a showcase for displaying your products or services anymore. Their own functionalities of electronic commerce have allowed them to reinvent themselves. Content is essential when it comes to attracting users and increasing conversions on Social Media.
6. Context Marketing & Customer Experience: the importance of the users
We've already commented upon the importance of our users, prospects and consumers. Attending and satisfying their needs must become our priority. That's why context marketing (presenting the appropriate products at the appropriate time) is fundamental.
Users are beginning to demand more transparency and honesty on the part of the brands. Disguising advertising in the form of content is not ok anymore. The key, as we've  observed, is to inject campaigns with personalization and creativity when creating content and offering products. According to IAB, 83% of the advertisers use branded content frequently.
Behavior, purchase or life habits or preferences are just some of the keys you must bear in mind. How to get all this information? Social Profiling will allow you to gain a deeper knowledge of your digital users thanks to an analysis of their social profiles.
7. Voice Search and Visual Search: New trends on Google
Describing with words what you need to Google or any other search engine? That's a thing of the past! More and more users are getting used to the immediacy of voice and visual searches.
According to a study published by Comscore in 2020, 50% of the Internet searches will be made by voice. Expressions like "hey, Siri" or "What's the weather like today, Alexa?" will become increasingly common. So, why don't you create your own sound mark and answer your users in the same format they use to look for your products?
Visual searches are also increasing. It's about locating objects on the Internet that would be very difficult to find with just a description. Using images for searches will fully impact social and e-commerce.
8. Messenger apps: Perfect for spreading your message
Instagram, YouTube, Twitter, and Facebook are not the only social networks! WhatsApp and Facebook Messenger are increasingly gaining presence in brands' social strategies. Don't you or your friends share products that meet the preferences or necessities of each other through these channels?
According to Hootsuite's study "Digital Technology in Spain 2018", there are 37.27 million cell phone users in Spain. Therefore, Instant messenger is the perfect business opportunity as its reach, and scope grow daily. WhatsApp Business, for example, creates the perfect scenario to narrow the link between your brand and your audience, in addition to offering a personalized and multi device service.
9. Ads: Complement your strategy
Paid or organic strategy? You shouldn't have to choose, as they should be complementary. Ads on Social Media are (and must be, for your brand) an essential tool to reach your target and your goals.
Don't think about ads as something intrusive. As we've already said, they are a complement that can help you to multiply your reach. If you only publish organic posts, you won't reach a wider audience, only the one you get by viral reach. This audience could become new clients tomorrow. Thus, follow these two keys: segment and choose interesting content for your users.
10. Marketing Automation: Simplifying process
Reducing costs and taking better decisions is now possible thanks to one of the digital trends that is booming in 2019: Marketing Automation. Data says it all: 75% of companies increase their ROI after a year using these strategies, according to Focus Research.
Some of the process in which you can implement Marketing Automation are: Lead Nurturing, Lead Scoring through retargeting or re-engagement, email marketing or segmentation.
11. Analytics: Measuring success
Even if you have the perfect brand strategy and follow all the most important digital marketing trends, it will all be in vain unless you carry out an adequate analysis and measurement of your actions. That's why you must establish KPIs and analyze, in a high level of detail, in order for you to reach your sales, social media or conversions goals.
We can also analyze our users' behavior and their relationship with our brand thanks to Social Listening and Brand Monitoring and make decisions according to this. Like this, we'll adjust the actions with the worst results and enhance the ones that work the best.  
12. Gamification: Let me entertain you 
"Gamification" consists of applying dynamics from videogame design to different fields,  in this case, marketing. Actions that are not fun "a priori" can become kind of a game or challenge. You can attract and entertain users, achieving goals like generating leads or a connection with the brand, dynamizing, or increasing the engagement or conversions.  
Sweepstakes, competitions, and lead generation campaigns will be your greatest allies when introducing this trend into your marketing strategy. How? Many brands are launching personality tests or trivias, discount coupons campaigns, photo or video contests or direct sweepstakes on Instagram or Facebook to great success.
13. Micro influencers: They are the trend
It's a reality that influencers have a huge impact on the purchase decisions of the users. Nevertheless, this trend bets on quality and not quantity. It's fruitless, for example, to launch a campaign with an influencer with a million users if only a few of them are really your buyer persona.
That's why micro influencers are perfect for your marketing strategy. It's all about choosing those ones who really bring value to your brand. The goal is to get the users to identify with them and, therefore, increase your engagement.
14. Artificial Intelligence: Getting far
From chatbots to a better security to protect the data we receive, a greater segmentation of ads or content, AI has become the marketers' best friend.
We can also apply AI to the analysis and prediction of the users' behavior or to marketing automation, which we've already talked about previously. Definitely, Artificial Intelligence helps us out to save costs and streamline marketing and communications processes. 
15. SEO: Always trendy
This trend goes hand in hand with content marketing. We can create amazing content but never position it, so users won't get to see it, and that's useless. That's why SEO is a digital marketing line which is always on the line: being in the first page on Google should always be one of our primary objectives.
In order to achieve this, keep working on SEO On Page by making new content, like videos, but don't forget SEO Off Page and link building.
Which of these digital marketing trends speaks to you the most? Let us know in the comments!
Image credits: