Position:

Vice President Cloud Strategy, EMEA
Company:
Oracle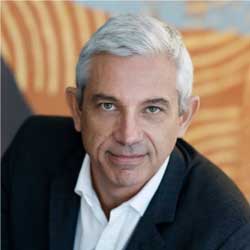 Regis Louis is Vice President of Oracle's Cloud Strategy for the Europe, Middle East and Africa (EMEA) region. After working 20 years in the Oracle product development organization, he is now responsible for driving strategy awareness and adoption of Oracle Cloud Platform (OCI) in the region, strategic projects and prioritization of future investments. His organization serves as a spokesperson and conduit to Oracle OCI engineering for the regional ecosystem with a responsibility spanning all services and solution areas covered by the Oracle Cloud Platform portfolio.
Regis Louis joined Oracle in 1994 and has held multiple positions as an architect in the field and in product development, both in France and in the United States at Oracle Headquarters. Regis holds a bachelor's degree in accounting and business administration and a master's degree in computer science.