Position:

Finance Consultant Director
Company:
Globant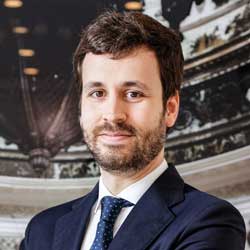 Strategic consultant with +15 years of financial industry know-how, Rafael has developed his skills in various areas including risk management, payments, digitalization processes, AI & analytics and go-to-market strategies, key competencies to drive business success and transformation.
Rafael has a Law and Business double degree by ICADE and has studied in the Stockholm School of Economics. He has recently completed a course in ESG Investing at Columbia, to deepen his understanding of sustainability and its increasing importance for companies.
Rafael is the head of Payments in Bluecap's consulting (a Globant division) and has advised on integrations between PSP and banking, on go to market eCommerce strategies or on the implementation of growth strategies in the card business, among others.