Speaker
María José Talavera Carmona
Position:

Iberia Managing Director
Company:
VMWARE Spain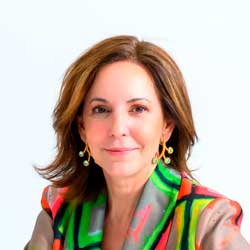 Country Manager for Iberia at VMware, she holds a Computer Engineering degree and began her career in the IT sector at Lambda International, a US based IT multinational consulting company. Later, she joined IBM´s Data Management Division and afterward, she became Software Sales Manager for the Financial Sector and then Global Sales responsible for BBVA at IBM.
In 2010, she joined Compuware where she held the Country Management role for the Iberian region until he was appointed as Country Manager for Iberia by VMware in 2012, where she has commanded the company´s growth to its current position as market leader.
As a woman and IT executive, she participates in numerous initiatives such as #SomosMujeresTech and StemTalent Girl, to give visibility to women in the industry.
Member of the management committee of HITEC she also participates in the advisory council of the Digital Enterprise Show (DES). Also, she is an independent advisor of OMEL and MIGBAS, electricity and gas operators.