Position:

Senior technician y AI researcher
Company:
Bluetab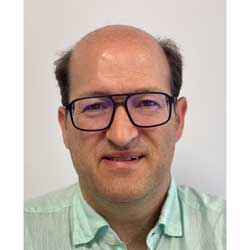 Luis is a technology enthusiast with a background in Physical Sciences from the University of Salamanca. With extensive experience as a developer in several companies, including Indra, Coritel, Soluziona, Qarana, and BBVA, Luis has been a witness to the evolution of technology over the years.
Luis was part of the .com experience. This has allowed him to achieve the challenge of leading a cybersecurity team at BBVA.
With his passion for learning, Luis entered the world of AI through courses, following the AI community and leading an advanced analytics center of experience at BBVA.
Now Luis works at Bluetab as a researcher in AI developing the offering with new trends.