Speaker
Juan Manuel Elices
Position:

Solutions Director
Company:
Dentsu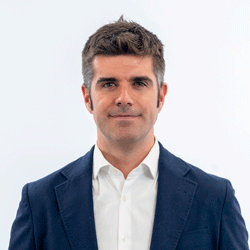 I am currently Dentsu Solutions Director and a member of the Global Leadership Team at Dentsu, providing strategies and consultancy services around Media, Creative and Customer Experience Transformation to the Top Advertisers in the Spanish Market. My previous role was Chief Strategy Officer at Merkle Spain, previously DIVISADERO, which was acquired by Dentsu in 2017.
Dentsu has taken a leading position in the marketing transformation industry. Our value to DES2022 is to share value proposition: we know consumers better than anyone else – and provide a clear picture of what's to come in upcoming years. We aim to have a tangible impact on our clients' business by providing a unique marketing solutions designed to build relationships based on business outcomes.
Sessions:
Sorry, no posts matched your criteria.