---
Metaeducation. Where the hitech converge
14/06/2023
17:10 - 17:50

Comparte esta sesión:
At this point, many contradictions and discussions between presence and virtuality appear. And this is not the debate.
Schools, Universities, Educational Institutions and Enterprises must train us as citizens and future entrepreneurs or employees of organizations in the real world. And this real world is rapidly changing towards collaborative, multidisciplinary, virtual and global organizations. Where their main activities are developed focused on projects, with teams built specifically focused on that project. They start and ends very fast and rebuilt based on the specific needs of every kind of project. Therefore, presence does not make sense and in many cases, it is expensive and unfeasible, since these multidisciplinary teams are spread all over the world, in addition to not adding value to the client.
Obviously, educational institutions, their leaders and governors, must be aware of this, or else, the educational system, the years lost, and the degrees obtained will not serve to get a job in the digital society, reasons for frustration and drop out.
In this context, the current staff and their role must also be redefined. They must become change agents, intrapreneurs in their organization, and be trained in new methodologies and ways of working that are closer to today's societies, more digitized and transformed, in order to take on its new challenges and not frustrate students on their way to find work after years of study, effort and sacrifice.
During the session, we will share experiences and talk about megatrends in education: The Voices of New Generations, Tech the Future, New Learning Agents, Adaptative Journey, Hybrid Realities, AI impact…and the key success factors for reimagining the ecosystem: Building trust, creating value, accelerating learning, sustainability & accessibility and long-term vision
Thus, a redefinition of the educational system at a global level, a methodology review of teaching and learning methods is urgently required. Combining real life experiences, with ethics and essential foundations of philosophy and science.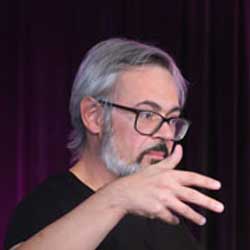 Luis Bravo Martins
CMO
KIT-AR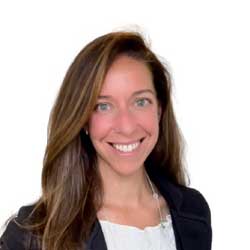 Monica Ares
Founder
Th3 Third Door