---
Building metaverse for business that works
14/06/2023
17:50 - 18:30

Comparte esta sesión:
One of the keys to success in the implementation of the Metaverse at the business level is the creation of a true, professional ecosystem that adds value to it. One of the use cases in which we have been working recently is the implementation in a Business Development Program (EDP). That is, a program that helps entrepreneurs develop business skills to successfully develop their business or business project. Development of new skills, both soft and hard, learning to connect in knowledge networks, complementing capacities with new partners, developing an ambitious and global vision, increasingly require expert management of social networks and immersive communities. Throughout the presentation, we will discover how to design, develop and implement immersive spaces in high-value contexts, becoming a powerful tool for communication, collaboration and development of the potential of the entrepreneur of the future.
Metaverse Sessions will offer informed and nuanced viewpoints from forward-thinking experts who are already getting value from immersive reality. Join us to ensure you are equipped with the knowledge and tools to benefit from this emerging trend.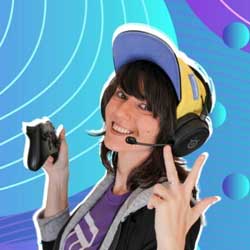 Andy Fidel
Founder/Creative XR Producer
PLAYSCAPE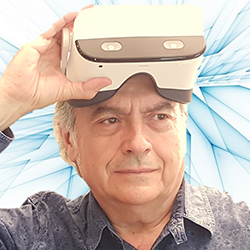 Carlos Ochoa Fernandez
President
VRARA